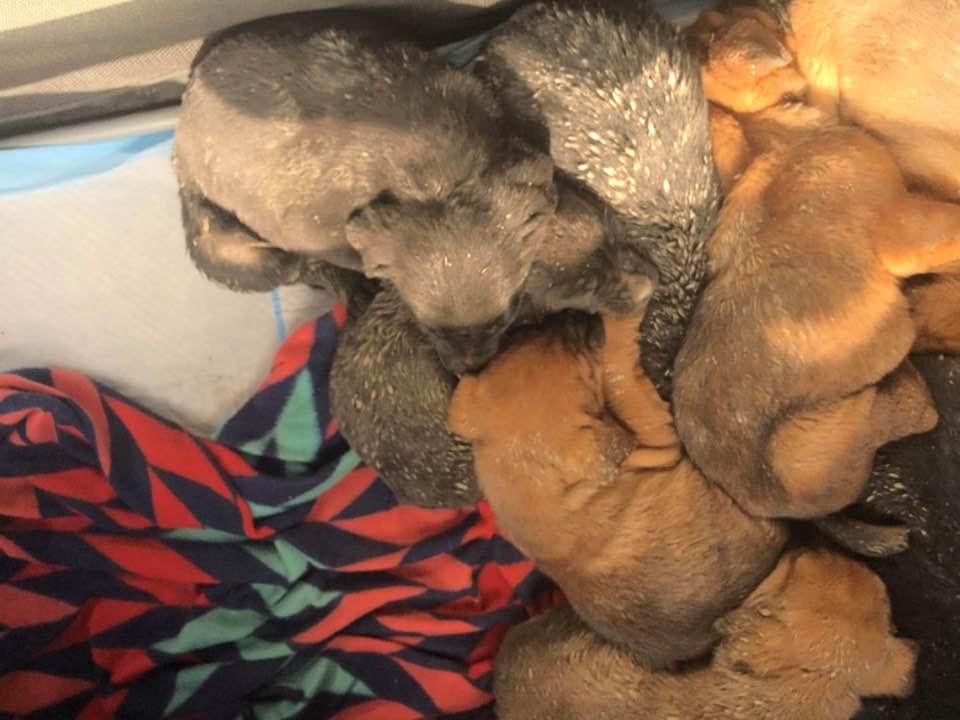 09 Jan

Breaking News: Puppies Aren't Trash

These puppies were being thrown away like actual trash.
They were in a trash bag and someone stopped to throw them over the side of a bridge into a river. Thank goodness a Good Samaritan saw her, stopped her, and saved their 8 innocent lives.
They were covered in mud. They whole litter is pretty beat up- they all have scrapes and cuts, we suspect one has a head injury, and one has a problem with their leg. We predict several vet visits will be needed to resolve their ailments and we could use help covering their medical expenses as well as their flea treatment, vaccines and other care.
These beautiful lives are the furthest thing from trash. Tonight each of them is fed, warm and loved and in a foster home where their life is just beginning.
Welcome to the MSC Zoo little ones. Meet Giraffe, Flamingo, Hippo, Peacock, Elephant, Polar Bear, Kangaroo and Penguin. Your Second Chance starts now!