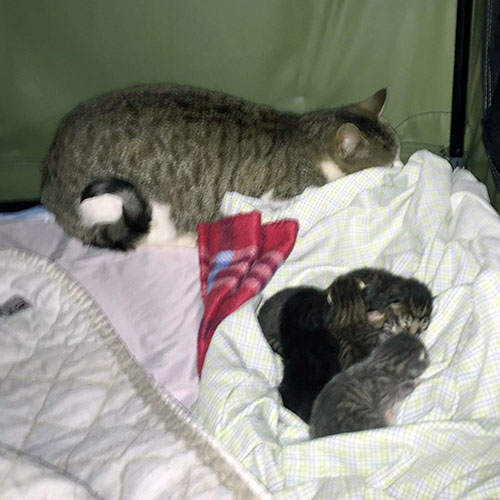 13 Apr

Pregnant Feral Cat Rescued Just in Time!

Our partners at KCK Pet Help Program spent their Easter Sunday trapping feral cats to be spayed and neutered.

Despite the global pandemic it's still important to try and control the feral cat population in our community. This pregnant mother cat was trapped just in time! She had her babies in our care!

The family will be in foster until they are old enough to be adopted. The kittens will be adopted to homes and we will find mom a barn home to spend the rest of her days in! Happy endings for this mother and her babies who she will raise inside and warm with full bellies.