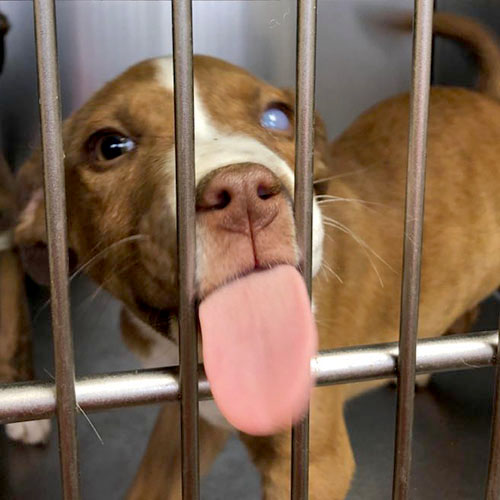 24 Mar

Litter of Puppies Gets A Second Chance

Ten days ago, the Second Chances management team sat in a meeting (6 feet apart, of course) to discuss how we were going to handle what was sure to become a crisis as COVID-19 began to sweep our nation.

The biggest concern was funding. We knew many people were going to see hard financial times and that as a result the rescue would probably see them as well. The animals currently in our care are very important to us. We need to make sure we can always provide for them. So we agreed that it would be best not to take dogs with known medical conditions until the crisis had passed in order to wisely budget decreasing finances.

Our rescue partners in Winfield, KS have a litter of 6 adorable pit and border collies mix puppies needing placement, but one has an eye condition. We have no idea what the condition is, or how much the vet bills will cost. But we know it will cost more than we have for medical care! We had the option to take only the 5 healthy puppies. But even in the uncertainty we just couldn't leave a puppy in need behind! He deserves a Second Chance! Our team immediately agreed, take that puppy and we will figure it out. Today ALL 6 of these puppies are coming for their Second Chance.